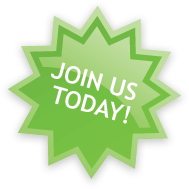 About Us
About Us
The Surfbreak Protection Society, New Zealand's own surfers' environmental organisation, was formed in 2006 following the shock reversal of then Minister of Conservation Chris Carter's Whangamata Marina decision by Environment Minister Benson Pope. The truth had struck home that even in little far away "clean and green" NZ the threat to surfbreaks from the effects of coastal development was real.
If you want to keep things simple and use online banking to make a deposit here are our Bank Account details:
KiwiBank NZ Ltd
SurfBreak Protection Society
38-9005-0708949-00
Follow up the transaction with an email to info@surfbreak.org.nz documenting the transaction number, and your full details.
Thanks for your support.
Take a minute to watch a short trailer video on Surfbreak Protection Society, to understand what we are and why we need your support to make it happen:

find out more

Increasing coastal development all over NZ is beginning to impinge on surfbreaks. Surfbreak Protection is an incorporated society, managed by an elected committee of 8 which meets four times a year in different locations around the country. We aim to provide support for local campaigns where they meet the objectives of the society. Surfing and ...

find out more

Paul Shanks, President The Shanks name is synonymous with New Zealand surfing. Paul hails from Whangamata where he has been a leader in the fight to save the famous Whanga Bar as a result of the new Marina being built. Started surfing early 60's at Whangamata (where the family bach was) and growing up in west Auckland the local sur...

find out more

Increasingly at Surfbreak Protection Society we rely on the New Zealand surfing community to get behind our efforts in protecting surfbreaks at risk. The best way you can do this is by joining us, it's only $12 a year. We operate as a society which means we are a 'not for profit' organisation relying entirely on the voluntary la...

find out more

Everyone has a constitution and rules (cast iron or otherwise). Here is ours – please click the link if you would like to view them. SPS – Constitution Rules Aug 2012 Also, here is the our Registered Charities Certificate Surfbreak Charities Registration Certificate. ...

find out more

If you want to contact us for any reason – to join, to ask for help or just to make comments or suggestions please don't hesitate to do so. Postal Address: Surfbreak Protection Society PO Box 58846 Botany Auckland 2163 Email Address: info@surfbreak.org.nz Bank Account details: KiwiBank NZ Ltd SurfBreak Protection Society 38-9005-070894...

find out more