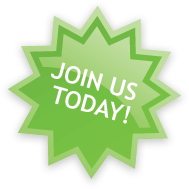 About Us
Our People – Pim Slagman
Kia ora,
My name is Pim Slagman and I hail from the Netherlands. As a kid, I learnt to windsurf with my cousin, dragging an old windsurfer up a dyke and then play around in a narrow canal, trying to dodge passing boats. Over time we moved into wave-sailing and we bought some surfboards in Portugal to try something new before the wind would come up. From there on it wasn't long before surf trips to France took over from windsurfing missions.
A surfing trip round the world in 1999 got me here in New Zealand and after landing a job as an IT systems administrator I was allowed to stay. A career change towards environmental management since has seen me going back to study. I did a postgraduate diploma in Environmental Management at Auckland Uni and now I'm in the last year of a Civil Engineering Bachelor's at Unitec.
Living in Auckland has made Piha my regular port of call. But, being a goofy footer, I love going out to the many lefts on offer. I'm a hoarder of surfboards but I end up riding my 9'0 mal, 10' log or a 6'2 fish mostly.
I joined SPS to be able to give back to and stand up for the beautiful playgrounds that this country has on offer but have come under threat from human activity. I'm keen to learn about the mechanisms of democracy in respect to environmental law