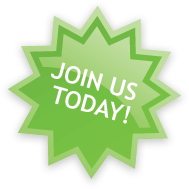 News Archive
At Whangamata, surfers question the "weir"
The marina at Whangamata has been under construction for 7 months. The marina entrance is now being built with surfers questioning the integrity of the "weir".
© Grant McIntosh
It seems is that Heb contractors are not following a consistent construction path at the marina entrance way. In effect, it seems like an ad hoc engineering approach is being taken. Logic would suggest that an outline of the profile is done, then the base construction completed, followed by application of the top to the base. It seems that this is not how progress is being made as parts of the partially completed structure are sometimes having to be dismantled and re-engineered.
The core of the walls of the marina is shaped sand which has then been covered in a crust of rock. Outside of the artificial basin, next to the entrance a weir needs to be constructed (according to plans given to the Environment Court). This is where the boats are meant to enter and exit the marina. The purpose of the weir is to divert water from the natural channel across the marina entrance. This is meant to create flow and enough water depth to prevent boats from running aground. No obvious signs of excavation for this are evident as yet.
This is one of the concerns raised by surfers about the marina development. Surfer witness, Paul Shanks, in his submission to the Environment Court in 2000 questioned that the document of the marina developers called an Assessment of Environmental Effects was deficient in its detail about the "weir". Through the Court, Mr Shanks asked where in New Zealand or in other parts of the world does a weir such as this exist – so he can go and see one (supposedly) working. Mr Shanks said he could not see how this structure could work or do what it is supposed to do. In the Court the marina developers said it would work. Judge Bollard, principle Judge of the Environment Court agreed with the developers.
The design engineer of the marina is Grant Pierce of Tompkin and Taylor, who gave evidence in the High Court of New Zealand in 2006, that the excavation of 277,000 cu meters over 35 years would not affect the wave quality of the sand bar at the entrance of the Whangamata estuary. The jury is still well and truly out on this.