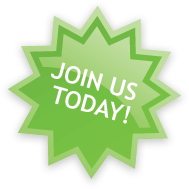 News Archive
Auckland Council agrees to surfbreaks in the Unitary plan
Auckland Council is asking surfers to nominate their favourite surf breaks so it can protect them from development when it writes its 30-year vision for the region.
Submissions to the draft Auckland Plan pointed out the existing regional coastal plan didn't protect surf breaks, despite their inclusion in the New Zealand Coastal Policy Statement (Surfbreak Protections submission to Auckland Council can be found on our website under Resources – click here if you are a SPS member).
The feedback has prompted the council to release an online survey asking for information from surfers.
Wayne Walker, chairman of the Auckland Council's Environment and Sustainability Forum, says the next step will be a comprehensive study of Auckland's waves.
"We had submissions to the Auckland Plan about lack of mention of surf breaks and that's been taken on board."
Walker says councillors are now a lot more informed about the importance of surfing to Auckland, and it's been picked up as an issue that needs to be worked on.