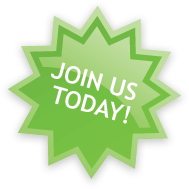 News Archive
Bells Beach under threat – sign the petition
Declared the worlds first "Surfing Recreation Reserve" in 1973, Bells Beach is recognised worldwide as a sacred surfing sanctuary.
The pilgrimage to Bells is as legendary as the corduroy lines and big sweeping walls that grace the famous Bells Bowl during big autumn and winter swells.
Unfortunately Bells Beach is under serious threat from negative commercial impacts and development.
Though Bells Reserve is public land, commercial coach/bus/mini bus tours are being allowed to freely use Bells Reserve and the Surf Coast Shire has now begun works to create parking spaces for 5 coach/long vehicles and around 10 parking spaces for 22 seater buses in Bells car park alone.
Vegetation has been removed to allow commercial tour vehicle movement within the car park and there is great concern that the already identified pedestrian and vehicle traffic risks will increase.
Help save Bells Beach from man-made development, sign the petition here: