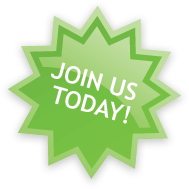 Campaigns
Orewa artificial reef
If consent is given (the closing date for public submissions is 27 September 2011) it is proposed that the second to most northerly pod (as marked above) be built first. This pod, consisting of 3 reef structures will be monitored (as will future pods) to see if the expected outcomes do result as hoped. Construction of consecutive reef systems would be dependent on the proven success of the first system. Each pod is expected to take 12-16 weeks to build.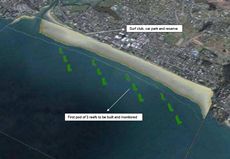 The main purpose of the reef system is to prevent erosion of the
beach; if beach erosion is prevented (or reduced) by a pod then
that pod will be 'successful' in its main purpose. If consent is
granted based on the application as it is, our understanding is
that, in the unfortunate scenario that the surfing wave quality is
adversely affected by the first pod (and future pods) then, as long
as the pod or pods are preventing erosion on the beach, the
remaining pods will most likely be built.
Further details can be obtained from:
– This campaign's related Documents file (Including Surfbreak's
'Orewa summary' with recent Orewa surf pics)
– The Auckland City Council website:
Click here
– The Assessment of the Effects on the Environment Report
and Appendix 2 of the AEE Report can be obtained by emailing
mark.ross@aucklandcouncil.govt.nz
– Orewa Beach Reef Charitable Trust Click here
Online Submissions can be made at:
Click here