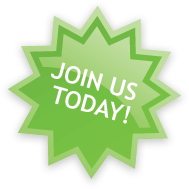 News Archive
Dave Rastavich paddles for West Coast sand
Dave Rastavich, arguably the world's number one free surfer, is being welcomed at Piha by Lion Rock Board Riders Club and KASM (Kiwis Against Sand Mining) when he paddles into South Piha bay on Saturday 1st December 2012 at noon after paddling all the way from Whanganui.
'Rasta' is an incredible surfer who beat current World No. 1, Joel Parkinson, before turning his back on competition surfing. He has paddled from Whanganui to bring attention to the proposal to mine iron sand on our west coast. This could be an environmental disaster and also spell the end of the super endangered 'Maui Dolphins'.
This is a super important issue and it is vital that the Government research properly all the consequences of such a proposal before it goes ahead.
On Saturday Rasta will arrive at 12 noon and then there will be music and fun at the domain all afternoon. As a club, Lion Rock Boardriders want to do surfboard rides in the lagoon so the more kids we have to come and paddle around or stand on longboards the better.
When David Rastavich paddles into the bay, we want a number of surfers of all ages to paddle out through the keyhole with Zen to greet him. This will be an opportunity to get on the TV news for a good cause so please tell all your friends to come and support this."