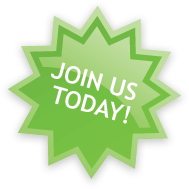 News Archive
Enter Tony Ogle Print Raffle Now
19 Nov 10
Buy raffle tickets (look for this promotional poster) at selected surf shops, from Surfbreak Protection committee members or contact us online. Tickets $2 each or 3 tickets for $5. All proceeds go to Surfbreak Protection Society to assist activities associated with protecting our surfbreaks! Also, multiple ticket purchases can be made by email and payment via internet banking. See 'Contact' page on this website for our email address.
Tony Ogle is arguably NZ's most well known surf artist. Probably best known for his paintings based around Auckland's wild west coast he has also painted many more surf scenes including his latest work of this image of Raglan's iconic Indicators break.
Tony has very generously donated one of this limited edition print to Surfbreak Protection Society for a raffle to raise funds to help us in the protection of our surfing coastline.
Tony, you're a legend, thank you.
Major winner drawn 31st January 2011. Two tickets will also be drawn for a Surfbreak Protection T-shirt each.
Good luck!