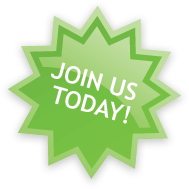 News Archive
Gold Coast Point Breaks declared a Surfing Reserve
The Gold Coast Point Breaks National Surfing Reserve was officially declared on 24th February 2012. The Governor General opened the Surfing Reserve, speech link below-

National Surfing Reserves chairman Brad Farmer said the move would give the surfing community a say in key decisions involving southern Gold Coast beaches.
"In NSW, for surf reserves such as Angourie and Manly, surfers are recognised in legislation and they have primacy in the decision-making process," he said. "They have an important say in decisions that could impact the waves at these important breaks.
"Any decisions on dredging, or say someone wanted to build a marina, through the surf reserve status means the local reserve body will have a say in the matter."
The reserve area encompasses Kirra but Mr Farmer would not be drawn on what role the national body might play in the campaign to restore the break to its former glory.
He said he was glad that Queensland was now prepared to recognise the importance of Gold Coast's southern point breaks.
"This surf reserve has been 20 years in the making," he said. "It was first flagged when we set up the Surfrider Foundation back in 1991.
"It is fantastic that various levels of government realise that they must make an investment in protection of these sites, which are major economic drivers for the city and Queensland."
A Gold Coast City Council report last year found that the surf industry created 21,760 full-time equivalent jobs on the Coast and was worth an estimated $3.3 billion to the local economy.
Cr Clarke said the dedication recognised the environmental, sporting and cultural values of the beaches to the community.
"Surfers come from all over Australia, and from around the world, to experience the quality of surf here on the Gold Coast," he said.
"In partnership with the National Surfing Reserves we can ensure the long-term protection and preservation of these areas."