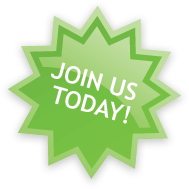 News Archive
Hearings completed for Catlins dairy farm proposal
The Southland Regional Council held hearings for a proposed dairy farm in the Porpoise Bay, Curio Bay and Haldane Bay catchments on 1st and 2nd April 2009. The decision on whether to allow the dairy farm will be made on the 30th April 2009. SRC heard numerous submitters against the proposal, not only at a local level but also from regional, national and international levels.
Surfbreak Protection Society submitted that Porpoise Bay is the beach with the highest level of water based recreation in Southland. Furthermore, Surfbreak argued that surfing is a contributor to the economic and social well-being of the local community and that unless this is measured it is not recognised or understood by Councils and developers. Specifically the "Cooks Creek" set of beach breaks revolve around the delta of the very stream coming directly from the proposed dairy farm site.
Porpoise Bay is a classy beach break that is much loved by the local surfing community. The curved sandy bay acts as a surf nursery for the whole of the Southland district. Porpoise Bay caters for all levels of surfing ability.
The coastline of this catchment is also home to a host of marine wildlife. Penguins, seals, sea lions and Hector dolphins all live at Porpoise Bay, or at the very least are frequent visitors to this special place.