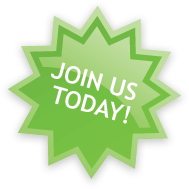 News Archive
International Surfing Day celebrated in style
10 Jul 11
On the 20th of June 2011 Surfbreak Protection Society celebrated International Surfing Day with an evening of insights in to what we do and a viewing of the best of Andy McAlpine's classic NZ 1960's surf film 'Children of the Sun'.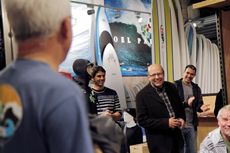 Thanks must go to the Scott and Logan from the new Amazon Board Store in Parnell for hosting the event. The store is perfectly set up to cater for these types of events and film screenings with their big screen and projector set up. A full selection of their impressive range of surfing equipment, wetsuits, skateboards and clothing was on display. What many of you don't know is that they have an excellent library of surf books and mags to look at and for lending out.
The night was very relaxed, kicking off with a chance to catch up with mates and likewise minded surfers. A short DVD of our recent Aramoana submission followed and after a Q&A session we dropped in on Andy McAlpine, who came along on the night, to tell us about how 'Children of the Sun' came about and a few other interesting things about the film's making.
From there we saw heaps of the NZ footage from the film, taking in Piha, Shippies, Whanga, Raglan, Gizzy and Mangamaunu. It was great to see how guys like Wayne Parkes and others controlled those big boards and remember, no leggies of wetsuits were available in those days.