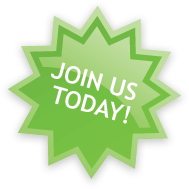 Resources
Resources
Our media Store of Environment Court Appeals, Submissions, Reports, and Associated Surf break Related Papers.
(This page is continually added to)
 
June 2017
Under emergency powers for the Kaikoura earthquake NCTIR are dumping up to 75,000 tonnes of slip material along the foreshore of Mangamaunu Bay within the coastal hazard zone, without the need to notify the public. NCTIR appear to be unaware of this Nationally listed surf break. SPS are striving to protect this iconic surf break
 June 2017.
Our evidence to the Greater Wellington Regional Council Proposed Natural Resources Plan Hearing. The Wellington Airport Company are seeking to have the Corner surf break deleted from the plan's schedule of regionally protected surf breaks. This would mean that the Airport company would not have to consider negative impacts on the Corner as they continue to modify the Moa Point Road seawall. SPS continue to lobby for the protection of the Corner…
SPS Submission on Clean Water 2017. The use and enjoyment of surf breaks is protected under the NZCPS, yet this is not enforced for some 479 identified N.Z. surf breaks. Wherever a surf break occurs at or near, a river mouth, it is the responsibility of councils to ensure clean water…
SPS submission opposing the WIAL Airport
extension and swell focus reef consent
applications
Surfbreak Protection Society vs
Otago Regional Council(Port Otago)
Env Court mediated settlement.
Outcome: Real time monitoring of Nationally Significant surf breaks with robust adaptive management plan in place to actively avoid potential adverse effects.
Matt Skellern et al guide to surf breaks
in N.Z.  legal – planning framework
The SPS report on impacts of Maintenance
dredging on the Whangamata Bar
 The NZCPS incorporates specific policy for the protection of surf breaks(policy 16), a schedule of 17 nationally significant surf breaks that may be added to over time, and  direction to Regional and District Councils to identify and map regionally significant surf breaks.
.
.
.