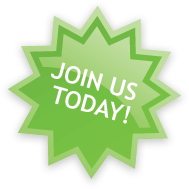 News Archive
Makarori barrier brings a quick fire reaction from surfers
25 Mar 11
Gisborne City Council and New Zealand Transport Authority have collaborated to build a new traffic safety barrier on the coast highway from the southern end of Makarori Beach to the top of the hill before you head towards Wainui. The lack of consultation by Council with the local surfing parties, particularly the non-notification of the resource consent application for this activity at such an important surfing area is of particular concern.
Local surfers have expressed their dismay at the sudden appearance of the barrier and their concerns about it's particularly harsh appearance against the natural beauty of the Makarori coastline,. Concerns have also been raised over the height of the barrier that prevents motorists enjoying the ocean and surfbreak views and the lack of parking that is now available to surfers and beach goers as a result of the barrier..
In December 2010 the Minister of Conservation gazetted the New Zealand Coastal Policy Statement 2010 (NZCPS) under the Resource Management Act 1991. This includes the protection of 19 'nationally significant' surfing breaks. One of these is Makarori. We believe the natural environment of a surf break is an important part of what defines each break. The building of a hard structure without any thought to the surrounding natural environment is of real concern.
On a busy summer's day Makarori is popular with beach goers and surfers alike while during winter a swell with other favourable conditions can bring a large crowd to this nationally protected surfbreak. Many surfers cite the natural coastal environment as being one of the reasons they like Makarori so much.
Surfbreak Protection Society hopes that the Gisborne Council can work with local surfers to correct the issues raised as a result of this rushed activity.