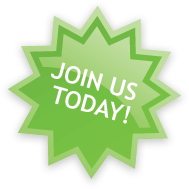 News Archive
Port Otago Dredging consents delayed till 2011
28 Sep 10
The consent hearing for Port Otago's Project Next Generation harbour-dredging application may be put on hold for up to six months because of the number of submissions to the application, at this stage confirmed for March 2011.

Port Otago has applied to the Otago Regional Council for consent to deepen, widen and maintain the channel from the harbour entrance to the swinging area and Port Chalmers berths. This would allow the passage of larger ships to Port Chalmers. Port Otago has also applied for consent to dispose of the dredge spoil to an area in the Pacific Ocean about 6.3km northeast of Taiaroa Head, as well as at its existing disposal sites.
Applications closed on August 13 and 188 submissions were received. Initially, the consent hearing was due to be held in mid-October. However, Port Otago chief executive Geoff Plunket said he wanted to delay proceedings because he had not yet received all the submissions, and wanted time to consider them.
"We also want to have some dialogue with the affected parties to see if we can address the concerns they have raised. "This isn't a process that should be rushed. "We've put close to three years of study into this. We would rather take some more time and work at a steady pace," he said.
Otago Regional Council resource management director Dr Selva Selvarajah said the council met Port Otago representatives on Tuesday to discuss its consent applications for Project Next Generation. He confirmed Port Otago had asked the council if it could hold the consents until it did further work. That would take until the end of the year, which was not a good time for a consent hearing, so Port Otago had requested it be put on hold until next March. Dr Selvarajah said there were provisions in the Resource Management Act which allowed the regional council to do this.