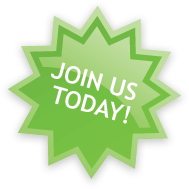 News Archive
Raglan world class waves under threat
Professional surfer and environmentalist Dave Rastovich worries that the world class waves at Raglan are being threatened by proposed iron ore seabed mining in New Zealand's coastal waters.
Kiwi-born Rastovich attended a recent protest in Raglan that coincided with the arrival of Andy Sommerville of Australian mining company Trans Tasman Resources (TTR).
Sommerville was there to meet local iwi at Poihakena Marae to discuss TTR's plans to extract one billion tonnes of iron ore along the west coast of the North Island, a process that involves moving five billion tones of sand.
It's not just the waves that are threatened, there are also fears for the critically endangered Maui's Dolphin.
Australian-based Rastovich, a former world junior surfing champion who gave away the competitive scene to be a sponsored free-surfer, is a co-founder of the respected international environmental NGO Surfers for Cetaceans.
"Any person who lives near water of any kind knows that every action ripples out and affects the space around it 360 degrees. Mining anywhere near this coastline is assuredly going to have an impact on the wave scape and wellbeing of all those who dwell within and around those waves," he said.
"I have seen this happen on the Gold Coast, Mundaka in Spain, and a multitude of waves around the world. There is no doubt in my mind that sea bed mining will endanger the already threatened Maui/Popoto dolphin, and endanger the future of the waves at Raglan."
Raglan has three – Manu Bay, Whale Bay and Indicators – of New Zealand's 19 surf breaks that were granted protection by the government under the New Zealand Coastal Policy Statement that was introduced in late 2010.
TTR holds a prospecting licence for two offshore areas between the Rangitikei River in the south and the Waikato River and are keen to mine the rich ion ore deposits in the sands off this coast.
Kiwis Against Sand Mining representative Phil McCabe said his group were determined to "put pressure on the NZ government and TTR to back down."
"We are opposed to overseas mining companies pillaging our natural resources and threatening our endangered species. What New Zealanders need to be aware of is that this is happening everywhere. It's scary," McCabe said.
from Fairfax News Ltd.
http://www.stuff.co.nz/environment/6598727/Top-surfer-worries-Raglan-under-threat