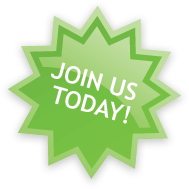 News Archive
Surfbreak Protection very concerned about future water safety at Whangamata Bar and Channel.
19 Apr 09
Concerned about future water safety at Whangamata, Surfbreak spoke to their submission at the recent Waikato Regional Council Safety and Navigational Bylaws hearings, held in Hamilton on 31st March 2009.
The WRC review committee took theSurfbreak submission as read. Surfbreak produced two additional documents. 1. a map of the Whangamata Bar (how it is physically shaped and used by surfers as an amenity) and 2. a legal/ planning definition of a surfbreak.
Besides the issue of surfers having to share channel space with large vessels, Surfbreak questioned the Council's position on liability from accidents in the channel as it appears the Council has favoured the interests of a minority development group (Marina society) over the safety and environmental concerns of the majority and historically long time users.
The Council has to date not considered the issue of liability should any accidents occur in the absence of any specific safety and navigation rules. No research was undertaken prior to the granting of resource consents for the marina. Surfbreak considers this to be a major flaw in the process undertaken.
The Chair of the WRC review committee, Paula Southgate, agreed with the Surfbreak submission that Councillor Simon Friar had a material conflict of interest, in that he is a part owner of the Whangamata foreshore and seabed via his material interest in the Whangamata marina. The chair thus confirmed that Councillor Friar is not able to take part in any discussions or decisions regarding Whangamata.