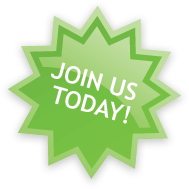 News Archive
Surfing NZ strategic plan – give your feedback and input
Surfing New Zealand is updating their current strategic plan which runs through until the end of 2012 (2009 – 2012).
The current Surfing NZ strategy and mandate is very silent of aspects of surfing and surfbreak protection, they are neutral on the environment and reactive on any role the organisation could (or should) take in helping to protect our beaches and surfbreaks – this is you chance to comment and give feedback.
The consultation process has begun and you can provide feedback and input, particularly around Surfing NZ's role in helping to protect NZ surfbreaks and surfing in general.
Here is a link to the short survey questionnaire:
Surfing New Zealand Strategic Plan Survey 2012
The survey takes as little as five minutes to complete depending on how many thoughts you wish to share with us.  The survey includes multi choice and open ended questions along the lines of why people are attracted to surfing, the challenges for the sport as well as the challenges for Surfing New Zealand as a National Sporting Organisation and key areas of focus for the future.
The deadline for feedback from this survey is the 24th September with the entire timeframe to complete the strategic plan outlined below.
Timeframe Guideline
3 Sept – 24 September – Send out strategic plan survey requesting feedback
24 September – 15 October – Produce consultation document and form narrative around key strategic challenges
15 October – 29 October – Redistribute consultation document for further feedback
29 October – 19 November – Develop the strategic plan from consultation doc
19 – 24 November – Complete plan and print
24 November – Present plan to stakeholders at AGM
If you have any queries in regards to the survey or any part of the strategic planning process, please get in contact with Ben Kennings – benkennings@surfingnz.co.nz.