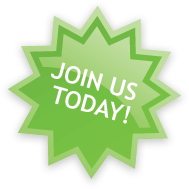 News Archive
Wave of Anger over Oil Rig
14 Nov 10
Raglan locals are worried by the latest threat to their iconic point breaks. Exploratory Oil drilling has come to the coast just off Raglan. A protest event took place on Saturday 13 November. Read the full story from the Raglan Chronicle (below) and stay tuned for a future report on the protest.

Angry Raglan surfers and environmentalists were organising early this week a mini flotilla to head out on Saturday on a recce to the overseas-owned oil rig drilling offshore – and hoping to get as many people as possible out to Manu Bay for a peaceful protest on their return about noon.
Protesters will have banners and are hoping for television coverage to raise awareness of the presence of the Australian company, Origin Energy, which recently began drilling twin exploration wells Tarapunga-1 and Korimako-1 located 40km offshore.
"We are brassed off and wanting to do something about this oil rig," said Whale Bay resident Jason Beaudry – known as J – who pointed out locals weren't notified and urged them to voice their disapproval.
"Two oil rigs, one already drilling, and nobody alerted," he told the Chronicle in disgust on Monday.
Saturday's protest – organised by Board Riders Against Drilling (B-RAD) – was Raglan's chance to "stand up", he said. Speakers and DJs would be on site at Manu Bay boat ramp and a community barbecue was being organised.
Locals headed out on the boats were aware of the 500m exclusion zone around the Chinese-owned Kan Tan 1V semi submersible rig which was drilling at a depth of about 100 metres, J said. But he insisted they "do not intend to break the law".
While B-RAD spokesperson Dominico Zapata agreed, he also said in a media release that "as surfers and residents of coastal communities we cannot afford to stand by and watch as our coastlines are infested with offshore oil drilling rigs".
Ironically the planned protest comes just a fortnight after DOC announced a new coastal reserves policy aimed at protecting a series of "nationally significant" surf breaks around the country including Manu Bay, Whale Bay and Indicators.
Raglan environmentalist Malibu Hamilton, a founding member of the national Surfbreak Protection Society which made representations over the shape of the NZ Coastal Policy Statement, said the document was "a major win for us as coastal people".
The policy aims to ensure activities in the coastal environment do not "adversely affect" 17 iconic surf breaks.
Malibu saw the threat posed by the oil rig in Raglan waters as one of the "new wave" of concerns, along with the potential damage from other renewable energy options such as wave generators and wind farms in the ocean.
He described the latest initiatives as the "first point of colonisation of the coastal spaces which could affect the surf breaks". Tainui hapu like himself and academic Angeline Greensill – the daughter of legendary Raglan land rights campaigner Eva Rickard – intended not just to protest but to take further action, he said.
Solscape's Phil McCabe – one of several local environmentalists involved at last week's large gathering at Poihakena Marae, where a board of inquiry met to hear residents' concerns over Contact Energy's proposed giant wind farm across the harbour at Te Akau – also urged locals to come out in support of Saturday's low-key protest.
Origin Energy was not only behind the oil drilling offshore, he pointed out, but owned 51 percent of Contact Energy which was proposing on Raglan's doorstep the biggest wind farm in the southern hemisphere.
He said it was the "cumulative effects" on land and sea that the Raglan community needed to be aware of.
The town's tourist industry relied on Raglan's "unspoilt landscape" and "integrity" which could be ruined if wind farming and oil drilling were allowed to progress.
Longtime Whale Bay residents Reuben Brown, Craig Hughes and Terry Gibbs also lamented last week what they described as the corporatisation of Raglan's resources by overseas companies.
Reuben warned Kiwis were losing out and said the latest moves, both on land and at sea, should send "warning signals" to the Raglan community. Craig said Raglan was being inundated with unwelcome developments that could have a detrimental effect on the town.
Residents at Whale Bay were "stepping back and trying to take stock", said Craig, of the current exploratory drilling and the proposed Te Akau wind farm.
Meanwhile Terry, who works in a "complete industrial landscape" in the northwest of Western Australia, said he feared Raglan was going to scrap. He saw the drilling for oil offshore as the "beginning of a slippery slope" and pointed to the recent disastrous BP oil spill in the Gulf of Mexico – the Macondo blowout – as an example of industrialisation gone wrong.