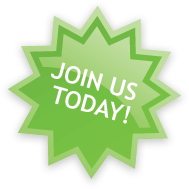 News Archive
What happened to NZCPS Surfing Policy 20?
In 2007 the Ministry of Conservation embarked on the Review of the New Zealand Coastal Policy Statement (NZCPS). The original NZCPS was introduced in 1994 and the RMA (Resource Management Act) required that a review be put out for public consultation. The NZCPS sits at the top of the hiearchy of NZ's coastal policies and plans and when regional and local Councils develop their own policies and plans, they have to align these with the NZCPS.
In 2008 Surfbreak submitted the proposal for an added policy for the recognition and protection of surfbreaks. This was received positively and became known in the subsequent draft revised NZCPS as Policy 20. The draft NZCPS revision then toured the country where a government appointed Board of Inquiry heard all public submissions.
Surfbreak Protection pulled together a team of expert witnesses and made its presentation before the Board of Inquiry in Auckland. Many surfers went to hearings in other locations, speaking in support of Policy 20.
The Board submitted its report to the Minister of Conservation in May 2009. Subsequently we had a change of government and silence decended. Almost a year later still nothing, so what happened to the NZCPS and Policy 20 for the protection of surfbreaks? Is it in or is it out? Why is the Minister not releasing the report?
A recent article in the Listener (9th Jan 2010) sheds some light on this. Apparently the report has been blocked by the Minister on the grounds that "it is confidential advice tendered to the minister by officials".
The Environmental Defense Society (EDS) has challenged the decision not to release the report and the matter has now been referred to the Ombudsman.
Surfbreak Protection agrees with the EDS in saying that a Board of Inquiry are not "officials". Our Society, along with all other submitters, participated in a public process and we are entitled to know what happened to Policy 20.
Surfbreak Protection will write to the new Minister of Conservation Kate Wilkinson and urges all others who put in submissions to the NZCPS review to do the same. To sit on a report that is the product of a public consultation process is unacceptable and this message needs to be conveyed loud and clear.
You can write to:
Hon. Kate Wilkinson
Minister of Conservation
Parliament
Private Bag 18041
Wellington 6160
or email: k.wilkinson@ministers.govt.nz